Donations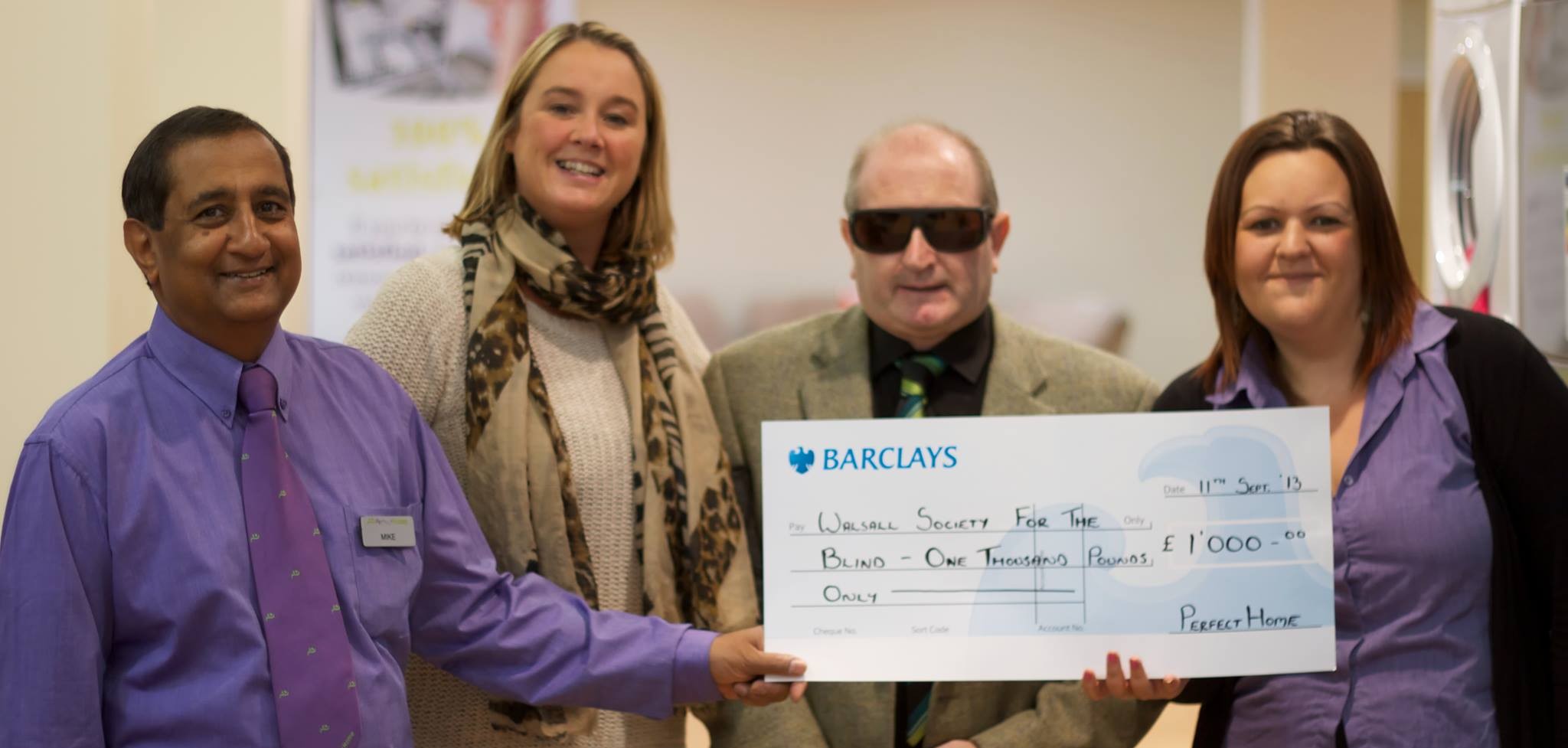 Thank you for considering making a donation to support the sight loss community of Walsall.
Donations are vital in enabling us to continue to raising awareness and supporting the visually impaired community across the Borough.
It costs Walsall Society for the Blind around £250,000 a year to run its services.
Donations – Where will your money go?
65p Pays for a 5 minute phone call to one of our clients to make sure they are safe and well and their needs are met.
£15  Funds a home visit from our Community Officer, who will provide advice and information on a whole range of topics including, Welfare Benefits, Aids and Equipment, Adaptations, Relevant Agencies, Support Groups and Social Groups.
£25 Provides a place in our Social Activities Centre, which is a safe, happy and welcoming environment, where our Service Users can enjoy many social activities such as; quizzes and competitions, enjoy a game of pool, play dominoes and skittles and enjoy a game of  bingo.  There are craft activities to  take part in and enjoy music and entertainment, whilst meeting new friends.
£50 Provides 150 of our clients with our weekly Walsall Talking Newspaper and Magazine service. Providing travel information, important news, light entertainment, chat and Magazines, including The Peoples Friend, Readers Digest and Country Living.
Can you help us?
We rely on the generosity of the general public to help us fund our services.
Gifts in Wills and donations allow us to continue to provide our vital services, to ensure that no one is left alone in the dark world of sight loss.
If you think you can help by leaving a gift in your Will, a small donation or by volunteering.  A little help makes a big difference.
If you would like to donate to us, there are many ways in which you can do so.
Via post, you can send a cheque or postal order, made out to Walsall Society for the Blind to:
Walsall Society for the Blind
Hawley House
11 Hatherton Road
Walsall
WS1 1XS
Alternatively, you can call in to the office at the above address and hand your donation to Reception.  We can accept cash, postal orders, cheques and credit / debit card donations at the office.
Or you can donate online, securely, by clicking the 'Donate' button at the top of this page.
Other ways to donate:
Text giving  
Text giving is one of the easiest and most convenient ways for our supporters to give to our cause, supporting individuals with sight loss.
That's why we have joined the Text Giving platform donr.
Now every whole amount from £1 through to £20 can be given by donors as a one-off or a regular donation.
To make a donation, text 'EYEGIVE' to 70085 to donate £3.  This costs £3 plus a std rate msg.
Alternatively, you can opt to give any whole amount up to £20.
Thank you for your support
You shop.Amazon gives
AmazonSmile is the same Amazon shopping experience you know, same products, same prices, same service.
If you shop at smile.amazon.co.uk Amazon donates 0.5% of the net purchase price (excluding VAT, returns and shipping fees) to your chosen charity.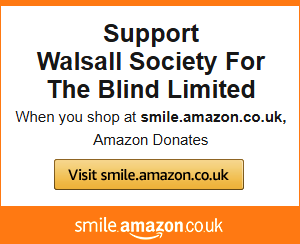 Gift Aid
Did you know that you can Gift Aid your donation?
Gift Aid is a tax relief from the Government which helps charities to earn more on their donations.
To give under the Gift Aid scheme donors must be U.K. taxpayers and have paid sufficient tax (as income tax and/or capital gains tax) to cover the amount that will be claimed by the charity in each tax year.
By completing a Gift Aid form, available from Reception or by ticking the relevant Gift Aid permissions when donating online, we can claim the tax back on your donation, at no extra cost to you.  This will increase the value of your donation and for every £1.00 donated Walsall Society for the Blind can reclaim 25p of tax.
This means that for every £1.00 donated, we will receive £1.25 and for every £10.00 donated we will receive £12.50.
If you would like any further information, please do not hesitate to contact us.
Thank you