3,844 Hours!!!!!!!!
Time our dedicated Volunteers have given to our Service Users, Staff and the Society across many services, including the Social Activity Centre, Walsall Talking Newspaper and Tea and Tech over 12 months.
We are always so proud and thankful for our Volunteers, our friends, many of whom have been with us for over 20 years, dedicating their lives to others and adapting and evolving with the changes the Society goes through.
From everyone at Walsall Society for the Blind, thank you all, have a wonderful Christmas and a Happy New Year x x x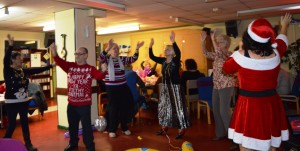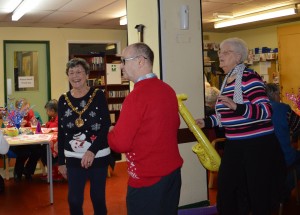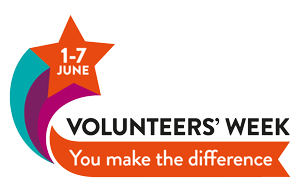 "Thank you to our wonderful volunteers"
Volunteers' week is the UK's biggest celebration, recognising the contribution of the 22 million people who volunteer in their communities.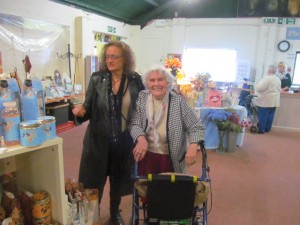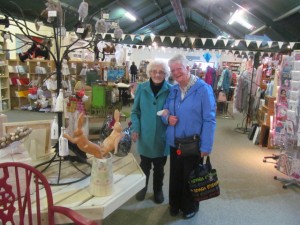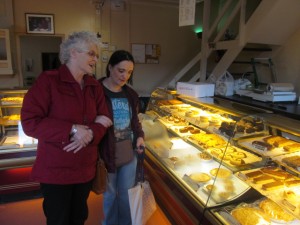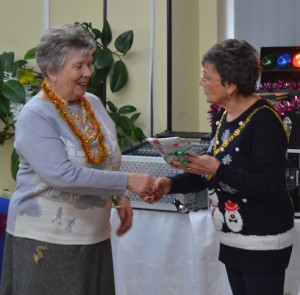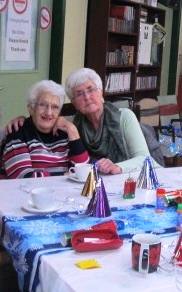 It is a wonderful opportunity to tell our volunteers that:
'you make the difference'
Everyone at WSB appreciates all the hard work, support and dedication each and every one of our volunteers give, unconditionally.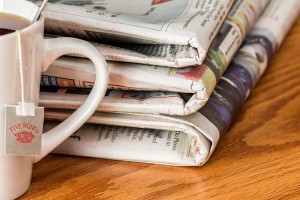 Are you interested in news, current events and enjoy reading through the newspapers?
Would you have time to spare, to volunteer each week, to choose material for our audio Walsall Talking Newspaper?
If so, then you are exactly who WTN are looking for, as we are seeking volunteer researchers, for our weekly production.
Enjoy tea/coffee/biscuits, all newspapers are supplied.
If you are interested in being part of WTN or would like further
information, please contact Keith or Jayne on 01922 627683.
Volunteers party 2016
We were honoured to welcome the Mayor of Walsall and her Consort to the Volunteers party 2016.
The Mayor spent time speaking with and presenting gifts to the volunteers and we were thrilled that both the Mayor and her Consort spent the afternoon with us.
This year we also welcomed vocalist Helen James to the Society, Helen really got everyone into the Christmas spirit, with a wide variety of songs, a fabulous voice and amazing stage presence.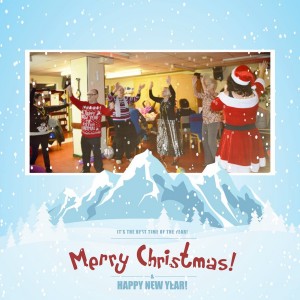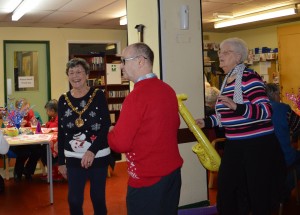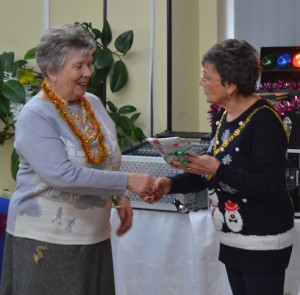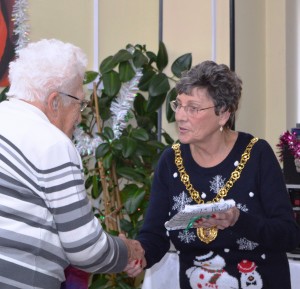 Helen James – Singer

1st – 12th June 2016
Volunteers' week is an annual event which starts at the beginning of June.
It celebrates the contribution made by millions across the UK and is run by NCVO in partnership with Volunteer Development Scotland, Volunteer Now (Northern Ireland) and Wales Council for Voluntary Action.
Our inspirational volunteers at Walsall Society for the Blind give their time, knowledge, assistance and encouragement to others, over a wide range of services each and everyday, unconditionally.
Throughout the year, they dedicate thousands of hours and we are all extremely grateful and thankful for their contributions, kindness and commitment.
A massive thank you to each and every one of our amazing volunteers.
Volunteers Party 2015
To thank our volunteers for helping us to keep the Society functioning day in, day out, on 22nd December we held our volunteers party, with plenty to eat and drink and entertainment provided by Miss Fortunes, who sang classics from the 1940's.
Through 2015 – 2016, our volunteers committed 4,333 hours of their time, over many areas including, the Social Activity Centre, Walsall Talking Newspaper and Befriending, this equates to a whopping value of £30,115.00
From clients and staff, we say thank you to each and every volunteer, for everything that you do, each day throughout the year.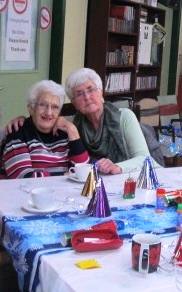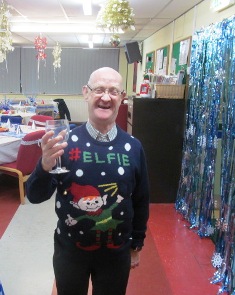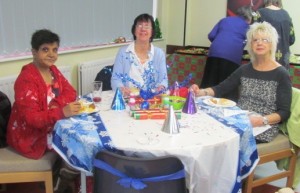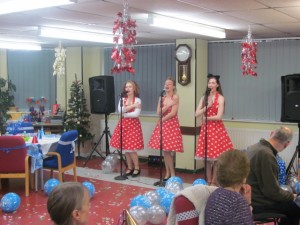 Thoughts from our Volunteers
Throughout 2014 – 2015 a total of 3,955 hours of support were given by our volunteers.
We asked them if they would share their thoughts and feelings of what volunteering means to them, here's what they told us:
"Since first volunteering as a reader, I would like to say it has been such a rewarding experience.  To work with a great bunch of people, who make it a pleasure to come in.  Nervous to start with, I was soon put at ease and made welcome.  Apart from reading, I enjoy having a few words with each of the clients who attend and hope we all help to make their day a little brighter".
"I have been actively involved with WSB for about 14 years, as a volunteer in the Day Centre and in the last few years as a reader on WTN.
I have met some lovely people over the years, shared some sadness and had some fun too.  Were I for some reason unable to continue my Tuesday stint, I would miss it".
"I've been a volunteer for many years.  I like to help and care for the young and the elderly and those who are worse off than I am, who cannot walk or see".
I have been a volunteer for 10 years.  It's always a pleasure to spend time on a Tuesday with the lovely clients.
They share their problems and happy news, which is so special, it's a privilege to be there for anyone who needs a listening ear.
The Group Co-ordinators always make days enjoyable, with theme days, meals and days out, which everyone enjoys.
Volunteering is great and a worthwhile way to spend spare time, it is very rewarding also".
"I enjoy coming to the blind centre, as I've made friends with volunteers and clients.
I enjoy the company and when I get home, I sometimes laugh about some of the stories and comments made through the day, also I have done something useful."
As a volunteer for Walsall Society for the Blind, there are many ways in which you can help
Social Activity Centre
Lend a hand in the Social Activity Centre, help to serve drinks and meals to our service users, join in and help our service users participate in our daily activities including bingo, quizzes and workshops.
Day Trips & Outings
Our Social Activity Centre members enjoy many days out during the year. Be it to local garden centres when Spring is around the corner or for a meal when the weather is nice, or just to the local arboretum. We always need volunteers when we're out and about!
Walsall Talking Newspaper
Become a Newsreader, or help us behind the scenes!
We provide training for our volunteers, to help them maintain and improve their skills and qualifications.
All Volunteers must undergo a Criminal Records Bureau check