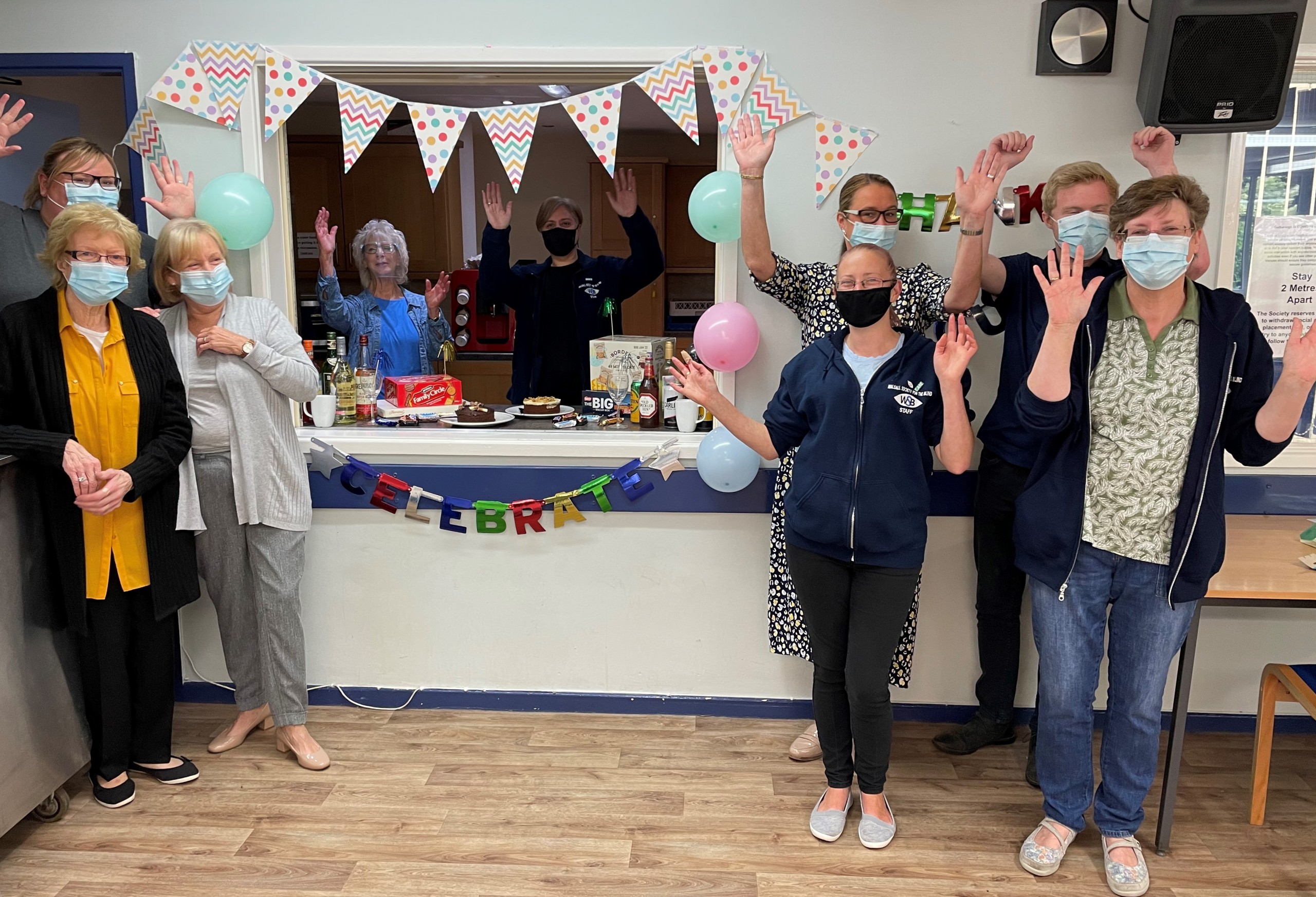 **We don't currently have any volunteering opportunities available but please feel free to get in get in touch and let us know what you're interested in and we'll be sure to contact you if a suitable volunteering role becomes available.**
We are so grateful for the amazing work our team of volunteers do to help us deliver our first class sight loss support services in Walsall.
Last year they provided 1,126 hours of support to our charity, that's equivalent to a saving of over £10,000!
As a volunteer for Walsall Society for the Blind, there are many ways in which you can help. Here are a few of our volunteering roles:
Social Activity Centre
Lend a hand in the Social Activity Centre, help to serve drinks and meals to our service users, join in and help our service users participate in our daily activities including bingo, quizzes and workshops.

Day Trips & Outings
Our Social Activity Centre members enjoy many days out during the year. Be it to local garden centres when Spring is around the corner or for a meal when the weather is nice, or just to the local arboretum. We always need volunteers when we're out and about!

Walsall Talking Newspaper
Become a Newsreader, or help us behind the scenes with recording, copying and pouching!
Volunteer Gardener
If you're green fingered and enjoy the outdoors perhaps you'd like to help us keep our planters colourful and our patio weed free.
We provide training for our volunteers, to help them maintain and improve their skills and qualifications.
All Volunteers undergo a DBS (Disclosure and Barring Service) check prior to undertaking volunteering activities.  
What our Volunteers say:
"Since first volunteering as a reader on the Walsall Talking News, it has been such a rewarding experience.  To work with a great bunch of people, who make it a pleasure to come in.  I was nervous to start with, but was soon put at ease and made welcome.  Apart from reading, I enjoy having a few words with each of the clients who attend the Social Activity Centre and hope we all help to make their day a little brighter."
"I have been actively involved with WSB for almost two decades, as a volunteer in the Day Centre and in the last few years as a reader on WTN.
I have met some lovely people over the years and if I were unable to continue my volunteering, I would miss it."
It's always a pleasure to spend time volunteering with the lovely clients.
They share their problems and happy news, which is so special, it's a privilege to be there for anyone who needs a listening ear.
The Group Co-ordinators always make days enjoyable, with theme afternoons, meals and days out, which everyone enjoys.
Volunteering is great and a I find it a very rewarding way to spend my spare time."
"I enjoy coming to Walsall Society for the Blind and have made friends with volunteers as well as service users.
I enjoy the company and feel I've done something useful. When I get home, I sometimes laugh about some of the stories and comments made throughout the day!"