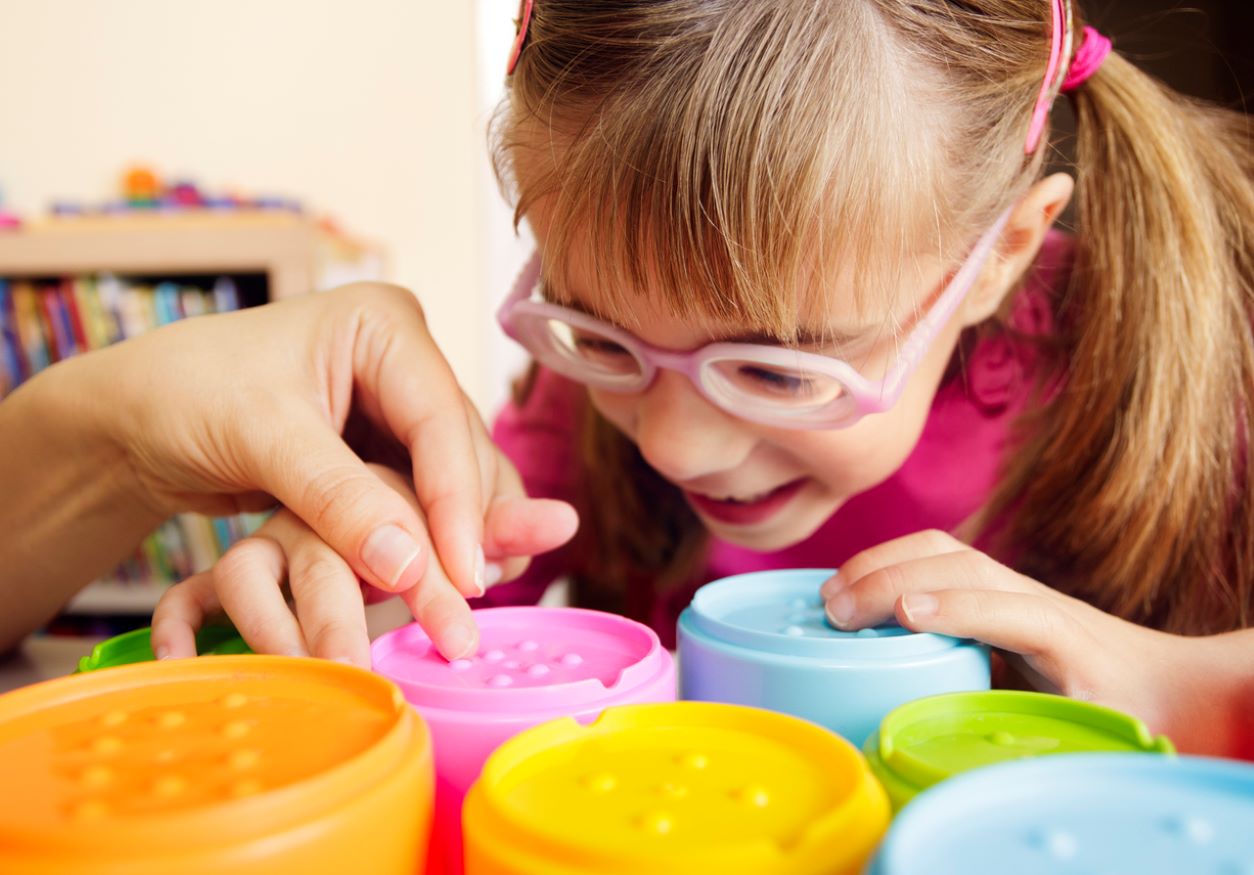 We know that having the right support is crucial, especially in those early days after diagnosis when your head is swimming with information and questions. That's why we provide specialist support and advice for visually impaired children, young people and their families.
From adding your child onto the Sight Loss Register, to offering practical advice on simple changes that can be made around the home, we're here to guide you. We'll also help you to navigate your child's sight loss journey by making sure you receive referrals to other local organisations which will assist with early years support and establishing educational pathways from diagnosis right through to leaving school.
In addition to being on hand every weekday to offer advice, friendship and support, we also send Christmas and birthday cards to every child on the Register and invite them all to our annual children's party. Filled with interactive multisensory activities, educational demonstrations and fun games our party is often said to be a much anticipated highlight of the year for both the children and their parents. Whilst the children play and learn in a safe environment, parents and carers find solace in the opportunity to seek peer support from each other.
The impact of our support:
Early intervention increases learning and development for children and young people with a visual impairment.
Introduction to and provision of aids, equipment and adaptations specifically designed for children with sight loss.
Reduced social isolation for children with sight loss and their support network.
Increased confidence and independence for children and young people with a visual impairment.
Peer support network to help carers to support their own and their child's wellbeing.
Practical help and support from professionals with knowledge and experience of working with children and young people with sight loss.
Emotional support and resilience for families and carers of children with sight loss.
Ease of access to, and help liaising with, other healthcare and education professionals specialising in sight loss to ensure children get the help and support they need and to give carers the confidence to navigate the system.
Financial impact of caring for a visually impaired child reduced through access to information about suitable benefits available to support those with sight loss.
Our knowledgeable sight loss support team are here to provide support to you and your child every step of the way.
Contact us now on 01922 627 683.