Tree of Life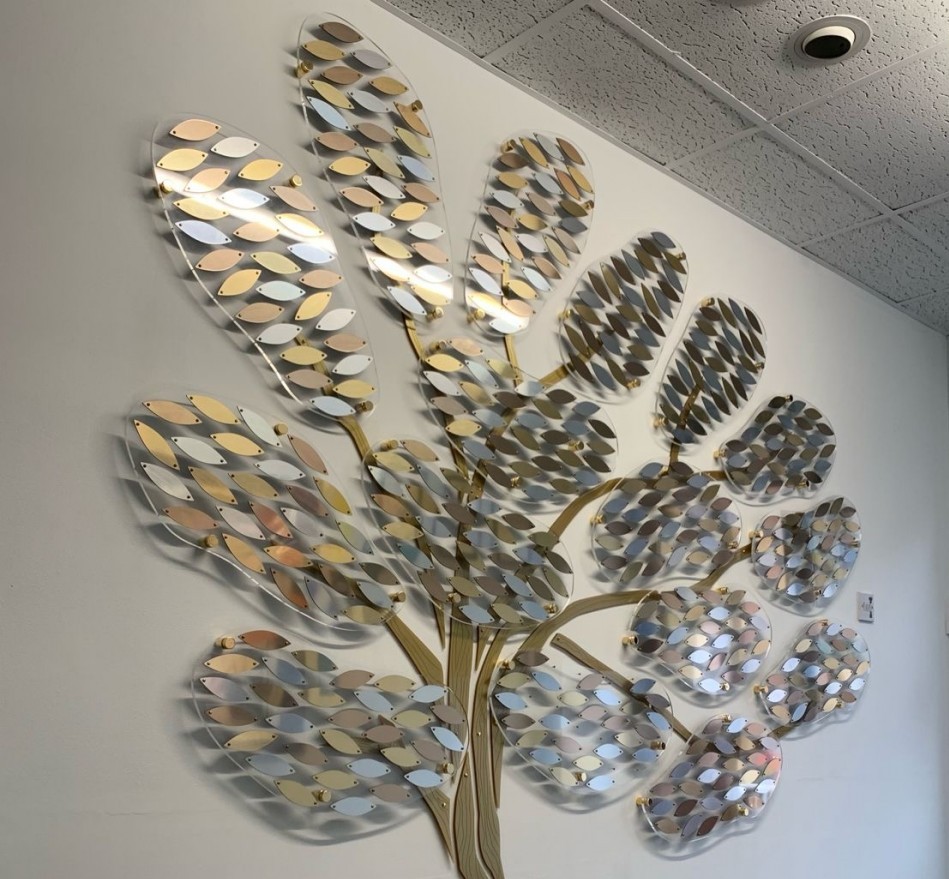 Our eye catching Tree of Life is a stunning edition to our reception foyer.
With a combination of 456 gold, silver and bronze leaves it's not only a tactile piece of artwork, but a fantastic way to celebrate those special people and special moments in your life.
For a donation, your leaf can be engraved with an inscription of your choice. So whether you're remembering a loved one, celebrating a big birthday or marking a milestone, the choice is yours.
Simply select your leaf colour and your inscription, and in return for a donation we'll add it to our tree for 12 months. After a year we'll ask if you would like to make another donation to keep your leaf displayed for a further 12 months. If you don't we'll return it to you as a treasured keepsake.
Purchasing a leaf will help us to support more local people affected by sight loss.
£25: A bronze leaf could fund 5 safe and well calls to those who are isolated.
£50: A silver leaf could fund a home visit to someone with sight loss.
£75: A gold leaf could fund our Talking News for a day.