We would like to say  thank you to the staff at Enoch Evans LLP Walsall, who over the past year, have taken part in a variety of fundraising challenges, in support of Walsall Society for the Blind.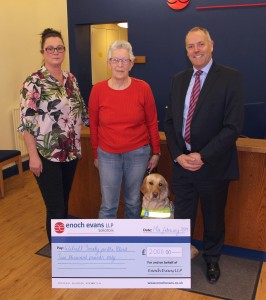 Staff held dress down days, Easter egg competitions and sweepstakes to raise funds to help WSB continue to support those with sight loss and deteriorating vision in Walsall.
Well done everyone, we are honoured to have been chosen.