The Royal Naval Association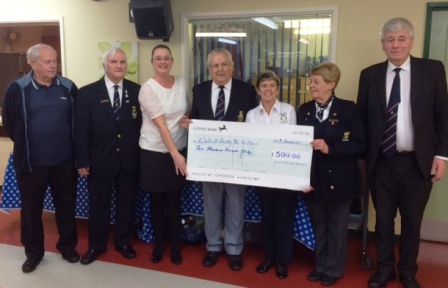 Cheque presentation from the Bloxwich R.N.A. Branch to Chief Executive Officer of the Society, Amanda Reed.
We are extremely honoured to have been chosen as Local Charity for this year, by the Bloxwich R.N.A. Branch.
Their first even held in aid of the Society was a Charity evening, held Friday 2nd October 2015 at Colebatch's Club, 699 Bloxwich Road, Leamore, Walsall.
The event raised £500.00 in support of our work and we would like to say thank you to everyone who helped organise the event, purchased tickets and gave their support.
We are extremely proud of our association with the R.N.A. and thank them for their support and for choosing us as their local Charity.