WTN welcomes the Mayor of Walsall
January 2017
We were thrilled to welcome the Mayor of Walsall Kath Phillips and Consort to the Walsall Talking Newspaper Studio on Wednesday 25th January 2017.
The Mayor came to the studio to be interviewed and recorded for WTN, to give us a little insight as to what being the Mayor of Walsall encompasses.
The Mayor also spent time chatting to our Wednesday Group Social Activity Centre clients and we would like to say thank you for spending time with us today and that the Mayor will always be welcome as part of the Society.
There are 2 pictures with this post, 1 shows the Mayor with WTN Volunteer Jane, who prepared and conducted the interview and picture 2 shows the Mayor sitting in front of the recording decks with Talking Services Manager Keith Corbett.
We hope you are a listener of our Talking News, if not, why not contact us to learn more, come along and join the WTN family.
If you would like to hear a sample of our weekly newspaper, please scroll down the page to the audio links.
 
++++++++++++++++++++++++++++++++++++++++++++++++++++++++++++++++++++
Talking News Federation Announcement
October 2016 – Congratulations to Amanda Reed, Chief Executive of Walsall Society for the Blind, who became Chairman of The Talking News Federation at the TNF Annual Conference at the weekend (1 & 2 October 2016).

++++++++++++++++++++++++++++++++++++++++++++++++++++++++++++++++++++
Walsall Talking News Open Day
August 2013
Celebrating 30 years in operation
Saturday 24th August 2013 was the day chosen for WTN's 30th Birthday.  We were delighted that over 90 WTN listeners plus their families, friends or carers came to join us, along with the Worshipful Mayor of Walsall, Mohammed Nazir, local author Brian Stringer and founder of WTN all those years ago Joe Meason.
The event was covered by Walsall Express and Star and Midlands Today and we would like to thank everyone for their good wishes and support.
Heres to the next 30 years!!!!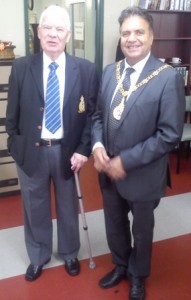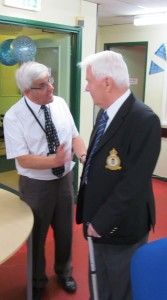 ++++++++++++++++++++++++++++++++++++++++++++++++++++++++++++++++++++