Walking for Walsall Talking News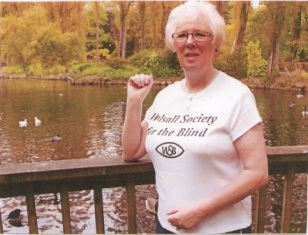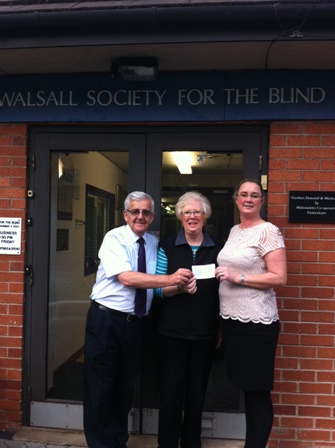 Tuesday 27th October 2015, Margaret Hampton donned her walking shoes, to take on a 3 mile fundraising walk through Walsall Arboretum.
Margaret who is a Charity Champion, took part in the walk, in honour of her Mother and Father and to help raise money for the Society, a charity close to her heart.
Loving Daughter Margaret said her Father Sidney Pugh was a member of the Society and her Mother Edith was a volunteer who served meals at WSB well into her 80's.
Margaret contacted us and offered us a book of poems called 'All Together' for us to read out on our Talking Newspaper Service.  The book was gratefully received by us and the poems were read out on our publications.
As a keen walker, Margaret has raised thousands of pounds for a host of different charities and wanted to raise funds for us in recognition of our interest in the book, which was the work of many members of the Walsall Ward of The Church of Jesus Christ of Latter-Day Saints and as a thank you for the care given to her parents.
We would like to thank Margaret and her close friends and family for their donations, raising £225.00.
If you would like to receive Walsall Talking Newspaper, packed with local news and items of interest or our magazine publication containing, The Readers Digest, Country Living and many more, please do get in touch with us and we will be happy to help.