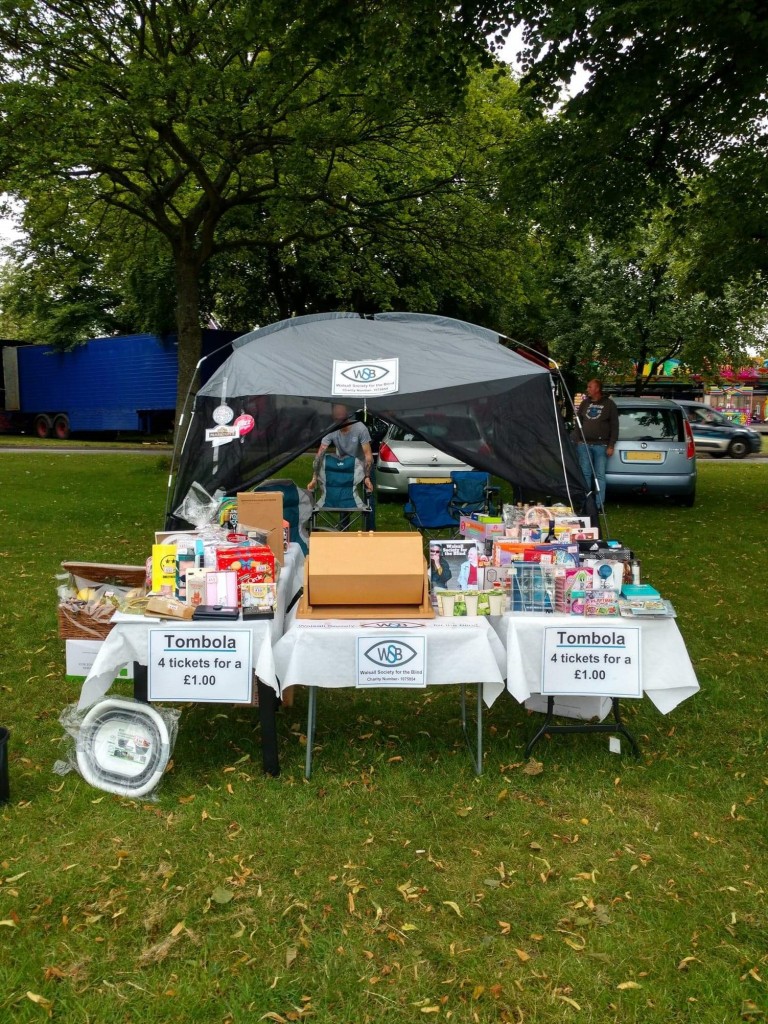 Pelsall Carnival Saturday 6th July 2019
Thank you to everyone that came to say hello to us at Pelsall Carnival and tried their luck on our Tombola stall.
There were lots of lovely goodies to be won, all items were kindly donated to us and every prize went.
We are always seeking items that we can use in this way and if you have any unwanted gifts or something you once treasured has lost is sparkle, we are always in need of items.
Thank you once again to everyone for taking part in the fun and for your support of Walsall Society for the Blind.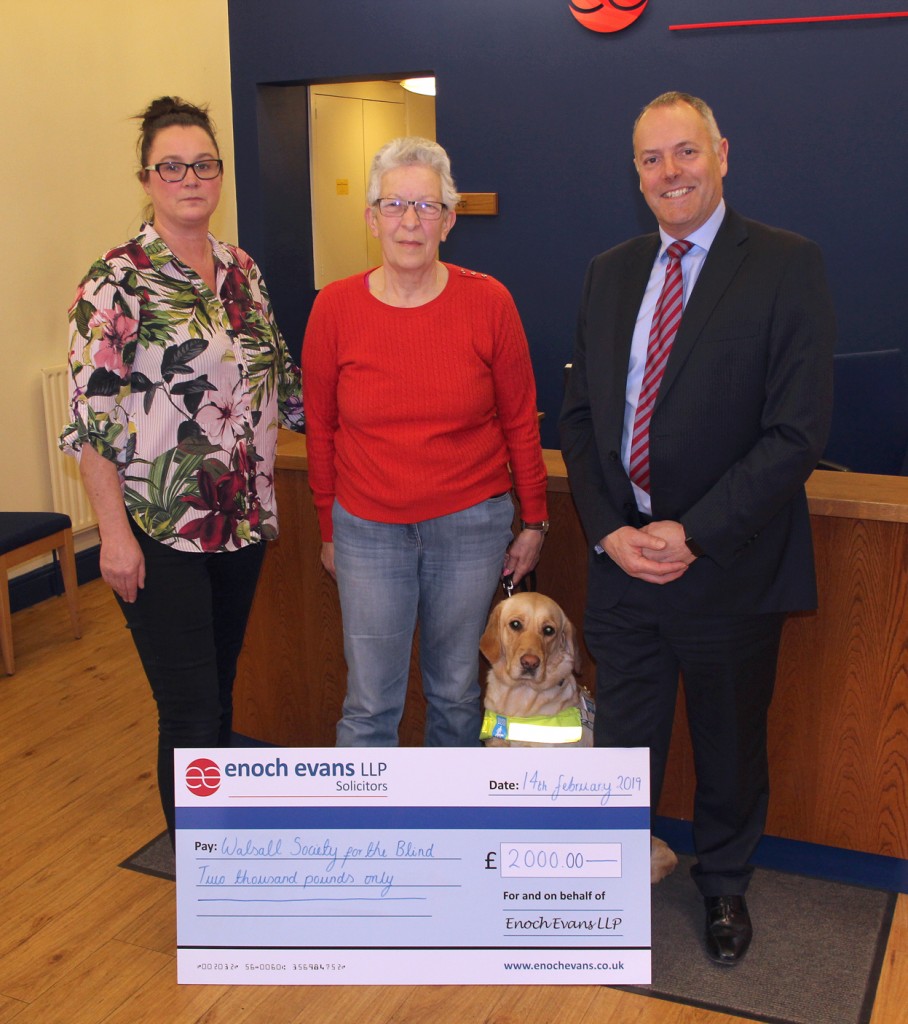 Enoch Evans Charity Partnership
We would like to say thank you to the staff at Enoch Evans LLP Walsall, who over the past year, have taken part in a variety of fundraising challenges, in support of Walsall Society for the Blind.
Staff held dress down days, Easter egg competitions and sweepstakes to raise funds to help WSB continue to support those with sight loss and deteriorating vision in Walsall.
Well done everyone, we are honoured to have been chosen.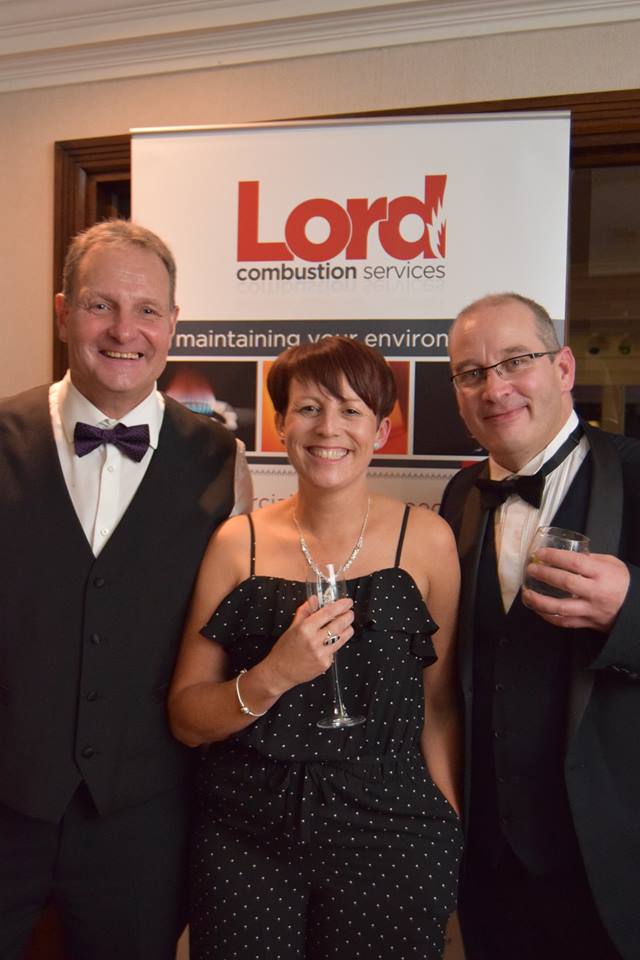 Lord Combustion Services Charity Ball
Thank you to Lord Combustion Services for choosing us as one of their charities for 2018.
The company held their charity ball on Saturday 6th October, and held a display and information stand on behalf of WSB.
It is a real honour for us to be a chosen charity and we would like to thank everyone involved with such a successful event and appreciate all your hard work raising funds for WSB.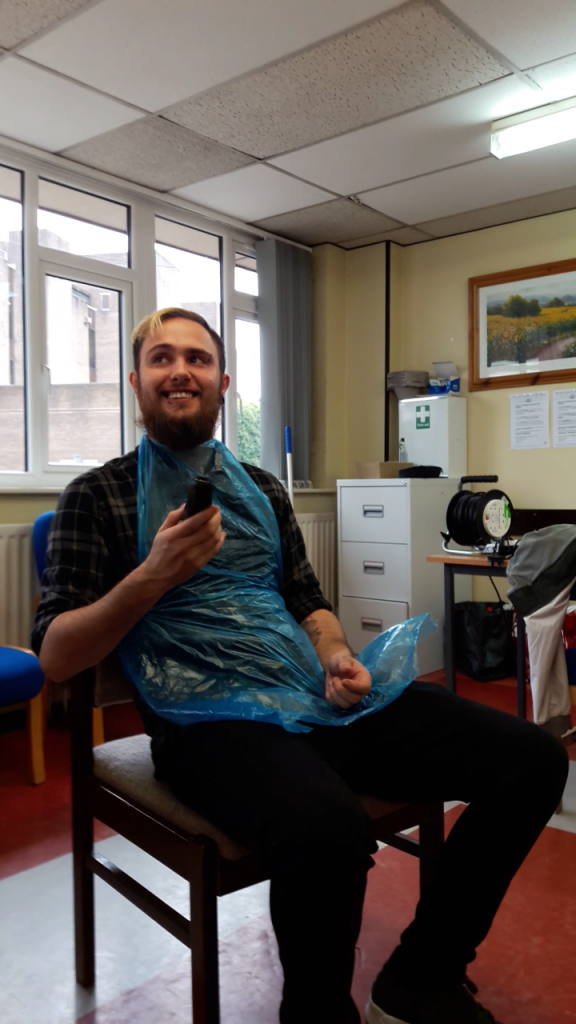 Brave the shave
Well done to Tony and David for braving the shave to raise funds for the Society.
They braved having their beards, moustaches and for Tony, his hair, razzed off by our CEO Amanda, who was also brave as she had never used hair clippers in her life before!!!!
We say a huge thank you to Tony and David, as they raised £425.00 through their sponsor money, thank you for doing this for WSB.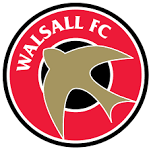 Walk to Wembley
Graeme Brookes grandfather Ronald 'Ronaldo' Brookes was a life long Walsall FC fan. He watched his first game in 1922. He was there for every relegation to every promotion for 78 years! The thing that made him that extra bit special was the fact that he was deaf and blind. Born deaf and losing his sight as a teenager – he didn't let it beat him and it certainly didn't stop him watching Walsall as much as possible, both home and away.
His grandson Graeme took on the challenge of walking from Bescot Stadium to Wembley Stadium, 20 miles a day for around 7 and half consecutive days, with the aim of reaching Wembley on Sunday March 22nd to watch the Super Saddlers.